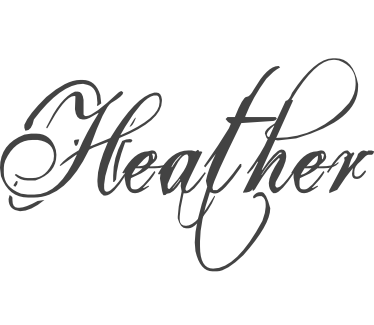 It's my privilege and great honor to highly recommend HRS Ministry to all Churches, Organizations or Groups, which desire to be Ministered to, and encouraged by those that are Genuine Christians. They are sent out by Northside Baptist Church in Snyder, TX. as Singing and Exhorting Missionaries.
We've tried and proven them. We know Heather and Russell Smith to be Bible fed and Spirit led. I've been present on several occasions as God was giving Heather amazing songs! I tried to import my thoughts while she was being inspired to write, and she completely ignored them and followed the Holy Spirit instead. (#wise) These Songs will bless and warm your hearts! Heather Smith is funny and down to earth. She knows where her blessings come from and loves to tell all about Jesus. Heather is accomplished and very capable of doing what she sets her mind to. She is God fearing and, along with her husband, Russell are raising their two beautiful daughters up to be the same. From humble beginnings, Heather remains this way, but she never would say these things about herself.
Russell Smith is a true, good Samaritan! As a volunteer Fire fighter in our community, he literally has pulled people out of the fire! Picking up those who are laying for dead and rescuing them! Russell Smith is not ashamed of the Gospel of Christ and is very quick to tell people about Jesus, so they can escape the everlasting Fire! Russell is very generous and has a servant's heart, a big one! He is very loyal and faithful in his walk with Christ. He is a spiritual leader and part of a men's group that can be called on in a moment's notice to bring help. He has been set aside as Deacon by our Church and is preparing for ordination.
Heather and Russell Smith are fellow brother and sister in Christ, my close friends and I really love them. They have earned my trust, my support, and I have a passion for their Ministry!
HRS Ministry have a testimony of heart-break to heart-make that everyone would be inspired to hear!
Dr. Ron Davis
Pastor Northside Baptist Church Snyder, Texas
The music Heather Smith puts out is Inspirational and Worshipful with cleverly written lyrics. Sometimes when I'm on a long ride I listen to her music as I pray and it seems to keep me engaged with the Father
Heather Smith is a fresh new voice to Christian Music and has the potential for mighty things in the Lord. It has been a pleasure watching her work out her calling while waiting on God each step of the way. Patience and Persistence would be a good way to describe her. Keep on pressing on little Sister and know that we're in your corner if you ever need us.
Tommy Brandt
Tommy Brandt Ministry
Cowboy Outreach America, Inc